Brisbane Cash For Cars, Get Cash Up To $

9,999

& Free Pick Up
Any condition, any make or model
Fully Licensed car removal service
Free car removal anywhere in Brisbane
Scrap, junk, old, new, salvage, accidental
Top $$$ paid for any car or truck
No rego or roadworthy required
Brisbane Cash For Cars 
Sell Your Scrap Car With Hassle And Risk Free
Get the price of your car instantly.
Brisbane Cash For Cars makes it easy to sell. Today is the best time to sell your car because it is quick, safe, and fair.
At Brisbane Cash For Cars, car removal is fast, clean, and fair. It can be stressful to sell your car for cash, but we take care of the hassle and risk. Begin by determining the value of your vehicle using our vehicle valuation tool. Many companies offer cash for vehicles, but not all of them are trustworthy or legal. We are a Brisbane-based Cash for Car business with a license.
Brisbane Cash For Cars is a well-known and licensed business in Brisbane. We have a large number of happy customers who have given us a thumbs up for our service. Our positive customer feedback is reflected in our online reviews. Avoid paying for advertisements, scheduling inconvenient checks, and causing annoyance with repairs. We make selling your car, truck, SUV, van, bus, or Jeep fast. Our car buyers team is always working for you, assisting you with free junk car removals, simple paperwork, and assured top payouts inside same-day payment.
In a nutshell, we buy any car. We are able to provide you with an accurate and reasonable prices for your vehicle because we have access to real-time price quotations directly from car buyers. We buy all kinds of vehicles, from classic to new models, scrap cars to high mileage vehicles, mot failures, damaged, broken, and defective cars, and even vehicles with some that don't work.
The value we offer will be the price we pay, assuming that you fulfill the following assumptions about your vehicle's past and condition.
* You've provided us with an accurate and reasonable overview of the vehicle.
* Each key required to unlock and start your vehicle has at least one duplicate.
* There is no significant harm to your car.
* Your vehicle's mileage has been accurately recorded by you.
* Your car is up to date on its MOT.
* Your car has a complete service history.
You Deliver , And We Do

You've already arrived, which means you're almost there.
1. Go to the instant quote page (hyperlink to quote page) and tell us about your car. You'll get a quote in a matter of minutes.
2. Visit a Brisbane Cash For Cars drop-off location to inspect your vehicle's condition. (this is a link to the location page).
3. Get paid right away
24 Hours Junk Car Buyers
We pay cash for all junk vehicles. Ignore any buyers who sell you their spare change in exchange for your car. For us, your car is extremely valuable! We will give you the money you deserve for your junk car because of our decades of experience. Stop wasting time arranging viewings, paying for advertisements, and spending money on maintenance. For junk cars, it's as easy as cash in hand. We'll pay top dollar for junk cars, whether they're running or not. Fill out a fast form to get cash for your junk car today and make your life easier! We pay well, are open and honest, and take care of your stress. There isn't a more practical device out there. We buy junk cars for cash so you don't have to waste time looking for them.
Why Choose Brisbane Cash For Cars
Have you really thought how to get the most money for your junk car? Brisbane Cash For Cars is a service designed to address this problem. Selling your car on your own can be a nightmare. From insurance to maintenance, there comes a point where the stress of it all forces you to abandon your vehicle. The issue is that doing so takes a long time. So, what's the answer? How will I get the most money for my junk car when selling it quickly? The response is Brisbane Cash For Cars. We buy junk cars for close to top rate anywhere around Brisbane. Brisbane Cash For Cars is an economical way to get the money you deserve for your junk car when selling it quickly. Our simple method will allow you to sell any junk car for a price that is close to top dollar.
Why should I sell my car to Brisbane Cash For Cars?
If you have a car to sell, you traditionally had two options:
* Selling your car to a dealership – this is easy, but it also results in a lower price.
* Selling it to a Private Party – Most people believe that selling a car or truck to a private buyer would get you a better deal. This is clearly not the case. Private buyers prefer to purchase a car from an FSBO because they believe they can get a better deal. They will undercut you and try to persuade you that your vehicle is worth less. These smart shoppers may not be able to "strong arm" an experienced car dealer, but many people are duped into believing their vehicle has problems, or worse, are "scammed" and have their vehicle stolen.
Facts about selling a car on the internet
* It takes up a lot of time – hours are spent answering emails and making phone calls.
* It takes a few hours to get a vehicle ready, image it, post it online, write a description, pay for the ad, and get a vehicle history report – it takes a few hours to get a vehicle ready, image it, and list it for sale on an online venue.
* Personal protection – you'll be dealing with strangers, which we all know isn't always the safest experience.
* You're still at the mercy of their schedule and what works best for them, not to mention the chance of no-shows after all your preparation.
* Liens – How would you pay off the lien in order to provide the title at the time of sale if your vehicle is already financed?
* Audience – finding a buyer for your car would be incredibly difficult if it has been in an accident or has a bad automotive history.
Brisbane Cash For Cars debunks the "traditional chains," giving you the best of both worlds! You can also hang at home and watch your favourite shows while we take care of the rest!
Fast Funding
Funding is available the same day as the inspection. Dealing with the requestor submitting the vehicle information to us for a quote is a normal procedure. The online form will assist you by allowing you to make a cell phone deal. You may ask them some question about the car deals, and they will respond.
The best rates are charged.
To figure out, quickly fill out our car evaluation form.
Compare prices.
Any based competitor offer to buy your car will be price-matched, and possibly beaten.
Hassle And Risk Free
It's the simplest way to sell a car without t he hassle. The entire Cash for Car process is designed to make our customers' lives easier. Finally, since we are traveling to you and paying for it, neither party can afford to waste time due to inaccurate online estimates. Since no two used cars are alike, each inquiry is examined on its own to ensure that reliable and precise information is collected in order to provide accurate and genuine valuations. Remember that we buy any vehicle, and you can find all car makes here if you have a particular make to sell.
Safe and Secure
You have ownership of the title during our operation, so there's no chance of liability or financial loss.
Simple and Super Fast
If the consumer is ready to sell their car, the process does not take long. Once we receive confirmation from clients that their car will be towed, our team will arrive at their location on time. We pick up the nearest locations the same day but within a few hours.
There are no administrative costs.
We operate in a unique market environment, which is why we don't charge any additional admin fees or towing when you deal with us for any car. Get a free online quote for a vehicle from us.
There is no maximum price.
We don't like going to car auctions, and we don't like selling and buying cars. Our rates are market-competitive, and we still strive to get more than 10% from others.
Advice is given without charge.
Even if you decide not to sell your car to us, Brisbane Cash For Cars will provide you with free and no-obligation unbiased advice on determining the value of your car and selling it.
Everything we do is this.
Everything we do is buy used cars and help people sell their cars. We are fully committed to providing exceptional service during the car-buying process. We ask ourselves "Why Sell Cars To Us" on a regular basis and review all aspects of our service to ensure that we maintain a sustainable, profitable, and long-term company. Our company is our reputation. You are the face of our business.
All we do is personalized for you, and we work around your schedule. We can come to your home, work, or any other location where you feel safe, or you can drop off at one of our preferred facilities nearby.
SCRAP CAR REMOVAL
Free & Immediate Quote: Please contact us by phone or email. Please provide us with details about your car. It doesn't matter if it's scrapped, destroyed, old, or new!
Accepting the Offer: Our appraisers will go over the specifics with you. We quantify any aspect of your vehicle that can be salvaged and make you an unbeatable cash bid.
Service that is quick and simple: Our fleet arrives at the designated address for towing Brisbane once you consent to the quoted amount.
On The Spot Cash
Customers who want to sell their scrap car will benefit from a variety of services provided by Cash Car Removal. They get immediate cash for an old car that is no longer needed, and they also free up a lot of room in the house or garage. Finally, you'll have peace of mind knowing that you've gotten rid of the trash that might trigger a major problem in the future. So, if the time has come for you to sell it, we invite you to do so.
HOW BRISBANE CASH FOR CARS WORKS ?
We buy any car in any condition, anywhere around Brisbane, Australia
It's true that you can get cash for your car. Brisbane Cash For Cars is Brisbane's most well-known consumer-direct car-buying business. We buy any car in the Brisbane area, and we also buy cars in Australia. We will come to your home, business, or any other location where you want to buy your car, no matter how far away you live from Brisbane! That's what I call comfort!
But hang on!
If you choose not to have us come to you, we can accommodate you as well.
WE BOOK YOUR APPOINTMENT FOR YOU!
For our V.I.P. customers – YOU! – comfort is our top priority. We go to great lengths to ensure that you have the finest concierge service possible.
Then we'll come get your car and check it. A fully-trained member of our automotive inspections team will come to display, inspect, and test-drive your car until we've decided on a price to purchase it.
Round Brisbane, Who Buys Used Cars?
Have you ever looked up "who buys used cars for cash" on the internet? Are you fed up with junk car lots and their lowballing? You're overlooking your junk car's untapped potential! Don't sit around for months trying to sell your junk car and letting your money go to waste. Our code is for your convenience at Brisbane Cash For Cars. We will make the process of selling your used car as simple as possible for you. Who buys used cars that are either working or not? Brisbane Cash For Cars is a company that buys cars for cash. Our straightforward deals assist you in selling your car quickly!
Who pays cash for a used car? Brisbane Cash For Cars is a company that buys cars for cash. We'll buy every junk car and make sure you have a good time selling it! Our courteous professionals and knowledgeable junk car removal experts will assist you in turning the cash in your driveway into cash in your wallet. Who buys used automobiles? Brisbane Cash For Cars is a company that buys cars for cash. Don't let a dealer or a junk yard defraud you of the money you're owed. Today, you can sell any used car for fast and easy cash.
You're actually wasting hundreds or thousands of dollars in free money if you hesitate. At Brisbane Cash For Cars, we take pride in providing accurate quotes and on-the-spot payments, as well as free junk car removal. Don't stress over whether or not we'll buy your car. Over the years, we've purchased a wide range of makes and models in various states of repair.
Simple Junk Car Selling Steps in 1-2-3 Money
You can get a free estimate in under a minute. We consider a car's true value and will have a straightforward value on all cars. There are no commitments. There's nothing to lose because we'll buy any car in any condition. Why not take a look? We'll get you started with a great deal after you answer a few questions.
After you accept our bid, we'll set up a convenient time for one of our junk car removal experts to come to your home and perform a quick inspection to ensure everything is in working order.
We'll pay you cash for your junk car after the short rundown! There are no secret fees or annoying call-backs. Simply put, you'll have cash in your hands the same day. It's a complete guarantee.
We pay top dollar for the nicest junk cars in your area (Guaranteed Offer)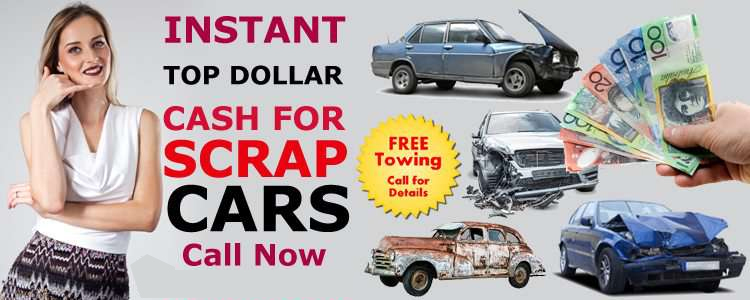 It's past time to put an end to time-wasting scams and low-ball deals. Get a fair offer from Brisbane Cash For Cars and sell your junk car in as little as 48 hours. We understand you have a busy schedule, so all we want to do is provide you with a quick and satisfying CASH offer that will undoubtedly outperform most others. Brisbane Cash For Cars will help you with that. We frequently outbid dealership deals and pay you the most money possible! We're a dependable and trustworthy junk car buyer.
Your happiness is our happiness.
Your satisfaction is our top priority at Brisbane Cash For Cars. We make selling a car a pleasurable experience for you so that you can enjoy the Peace of mind you deserve. We're proud to have made this process easier for you. We'll pay cash for any make and model in ANY condition.
After you accept our bid, a junk car removal professional can set up a convenient time for your free junk car removal so you can get paid right away. From wasting your time. To get an immediate bid, call Cash for car Logan. We sincerely care for our customers' experiences and are interested in what you have to say. It's never been easier to get rid of a junk car, truck, or SUV. Cash for Car Logan is the place to go if you're looking for an honest and reasonable way to sell your junk car. We're committed to making the junk car sale process more convenient than ever before, based on our years of experience and thousands of satisfied customers.
We Buy Junk Cars in Your Neighborhood
"How do I sell my junk car?" is a question that many people have. Finding a place to sell junk cars for cash is the first step. Other cash for junk car businesses can undervalue your vehicle. That, we conclude, isn't fair to our customers.
Because of this, Brisbane Cash For Cars  gives the money to you. When Brisbane Cash For Car's junk car removal specialists pick up your junk car, they will pay you cash on the spot. Our pleasant staff are not bargain hunters, and we will not deceive you with our deals.

STEP 1:
Request a quote by clicking here. To get the real selling price of your car, just answer a few basic questions. It's not a guess; it's a precise figure.
STEP 2:
Visit Logan Cash for Cars.
STEP 3:
A member of our team will inspect your car and make you a cash offer right away. This procedure takes about ten minutes (or less!) to complete.
CASH:
GET COMPENSATED! We'll digitally move funds to your bank account.
Remove undesirable elements from your property and earn a lot of money.
We accept any conditioned wrecked cars of any model, and after extracting them from your property, we make the best use of the materials available, which is why we will pay you for the vehicle. We never charge any money for removing a vehicle from a property because it is such a stressful process.
In comparison to other service providers in this area, we give the best price for your wrecked vehicle.
You can send us any kind of conditioned and model metal scrap. There is no fee for towing during the extraction process. When removing the vehicle, you will have complete safety and protection. Our service is available in all of Brisbane. You will have your rusted car removed from your property without any problems. Our team consists solely of seasoned and trained professionals who have been delivering this service with dignity for many years.
Near Me, Who Buys Junk Cars? (Junk Car Removal for Free)
Selling your car the traditional way takes a lot of time and effort. Those new rims and fancy body shape won't impress junkyards. Since they're in it for the scrap, they'll give you a base metal price, even if it still runs! That isn't something you should have to consider! Even if you called every junkyard in your area, you may not be able to find an offer you want.
How can I get $500 for my car? If you Google that, you'll find people offering you novice advice, while others will wonder if it's even feasible! It's not only probable, but in certain situations it's a guarantee. Your junk car is something we'd like to buy! Don't squander your earnings. We will assist you in getting rid of your junk car quickly and for a good price! What's not to like about it? Today is your chance to get a FREE deal.
Brisbane Cash For Cars Provides Cash For Junk Cars Near Me

Who buys junk cars for cash near me? Brisbane Cash For Cars is one of the best junk car removal providers in the United States. With our free towing service, we put money in your wallet. Many other "Cash for Junk Cars" services or junkyards charge an additional towing fee, but we go beyond and beyond to assist you in selling your junk car for cash.
It's not fair to subject you, the seller, to the hassle of looking for junkyards near you, rearranging your schedule, and receiving lowball offers just to get rid of a junk car. Brisbane Cash For Cars is one of America's easiest and most convenient schemes, requiring very little effort on your part.
Why should Brisbane Cash For Cars be trusted ?
Cash for Car is a group of high-volume junk car buyers who will pay you fair cash for your vehicle! In any condition, we make competitive CASH deals on any car, van, SUV, or truck. Stop wasting time getting low-ball deals from the general public.
As a dealership, we're bonded, licensed, and insured, but unlike most dealerships, we make selling a junk car safe and easy. We have years of experience in the automotive industry to back us up. It's no surprise that Cash for Car is trusted by hundreds of customers to get you in and out with cash in hand. You'll never look back once you give us a call or fill out our form. At any time. Near me, we pick up junk cars for cash. Now is the time to call.
FREQUENTLY ASKED QUESTIONS
What can I expect from Brisbane Cash For Cars in terms of service?
We take pride in providing excellent service from the moment you contact or call us until our team arrives to pick up your vehicle at Brisbane Cash For Cars
Do you keep my personal information private?
Yes, absolutely. A hundred percent Without your signed, notarized permission, we will not share your personal information with anyone.
What kinds of automobiles do you buy?
We will buy almost any car, regardless of its condition or whether it runs or not.
What if my car isn't in the best of shape?
We deal with Cars in any condition. We are Expert in scrap car removal and buying your call in any condition. That is entirely right! We, at Brisbane Cash For Cars, welcome vehicles in any state, if they are moving or not, whether parts are usable or missing, if they are damaged or wrecked or whether they have been in an accident, or even if they are just a junk body of metal. Get a car in any condition for cash, and we buy all makes and models.
Will you buy the used car if I'm already paying off my car in instalments?
We do not consider any used car that is still being paid for in any way at the moment. You won't be able to get any cash until the loan is fully paid off for those cars.
What if my car is damaged or has parts missing?
Even if your car is damaged or missing parts, we will make every effort to make you a fair and honest deal.
Brisbane Cash For Cars can buy any vehicle, regardless of its condition. We're car people, not antique car owners, so it doesn't matter if your car is totally wrecked, burned out, or even stripped!
Can I sell cars on behalf of someone or a deceased person?
Yes, absolutely. We would undoubtedly buy a car that comes with proper paperwork (i.e. Original Death Certificate and Short Certificate). We understand that this is an extremely difficult and emotional time for our customers, and we strive to make the process as simple and stress-free as possible.
Please assist us in making the transaction as simple as possible by ensuring you have all necessary vehicle documents (i.e. registration card and title/current payout letter) as well as proof of identification.
Can you still purchase my car even though I owe money on it?
Before we can buy the car from you, you'll have to pay off the balance of your loan.
Is there a charge for obtaining a quote?
Quotes are available for no cost.
Can you charge any fees?
Our service is unrestricted and unrestricted.
Is your procedure safe and reliable?
Yes, absolutely.
Do I need to bring my car to you?
No way! For the car owners, we have arranged a very smooth and fast removal operation. You are not required to bring your damaged vehicle to us because this is a time-consuming operation. With our vans, we provide free towing of your vehicle. Our team will arrive at your address to pick up the car once the bid has been accepted.
We aim to complete the whole process as soon as possible at Brisbane Cash For Cars. We aim to finish the paper work and clear the cash on the same day as much as possible. We provide service across Brisbane, so you can contact us from anywhere in the area.
How much do I expect from Brisbane Cash For Cars for my used car?
This is purely arbitrary, and the number will be determined solely by the current state of your car, as well as its. Model, brand, consumer demand, and mileage are all factors to consider. However, we guarantee that we will give you the best price for your old car!
ABOUT US
We are Expert in dealing with Scrap Cars, Car removal and Junk Cars.
Brisbane Cash For Cars is a cutting-edge car-buying service that makes selling any car quick, simple, and convenient. We're on a quest at Brisbane Cash For Cars to get vehicle history reports and ownership up to date with contemporary days. One of the most costly purchases you'll possibly make is a car, and you deserve to have access to the same resources and knowledge that professionals use to make the best decisions.
Our Story
Getting rid of a junk car could be challenging at the time. Anyone who tried was led on a merry-go-round of jobs, including calling several junkyards, choosing one that would take the car, and then waiting for the tow truck to arrive. Brisbane Cash For Cars set out to solve this problem with our extensive knowledge of the salvage industry. Brisbane Cash For Cars, a vibrant, fun, and user-friendly website and service, started to offer a standard of service that the industry had never seen before, and it didn't take long for Brisbane Cash For cars to become a good idea.
Persuaded by an increasing demand, the business recently grew beyond merely eliminating junk cars and started making instant deals to users seeking to sell their cars, eventually morphing into the service you see today: Brisbane Cash For Cars, the quickest and most convenient way to sell your car!
Integrity
Our teams behave with fairness and dignity, putting themselves in the shoes of others. We are transparent with clients concerning condition of transaction. Customers put their trust in us to deliver good service, and we take that responsibility very seriously. Our team will solve challenges, find solutions, and produce outstanding results. We are dedicated to our values, and we uphold our company culture by ensuring that we maintain corporate honesty. Honesty will promote trustworthiness among ourselves, with our clients, and in our dealings with others if we carry out each action with integrity. To be completely honest with others, we must be completely honest with ourselves by always doing what is moral, just, and equal.
Togetherness
The Brisbane Cash For Cars culture is built on togetherness. When we trust each other, pull in the same direction, and have fun together, we are at our best. We work with extraordinary people who achieve extraordinary results. We are a perceptual work in progress that is always working to improve. We interact in an open and respectful manner. To solve problems, we work quickly.
Customer Satisfaction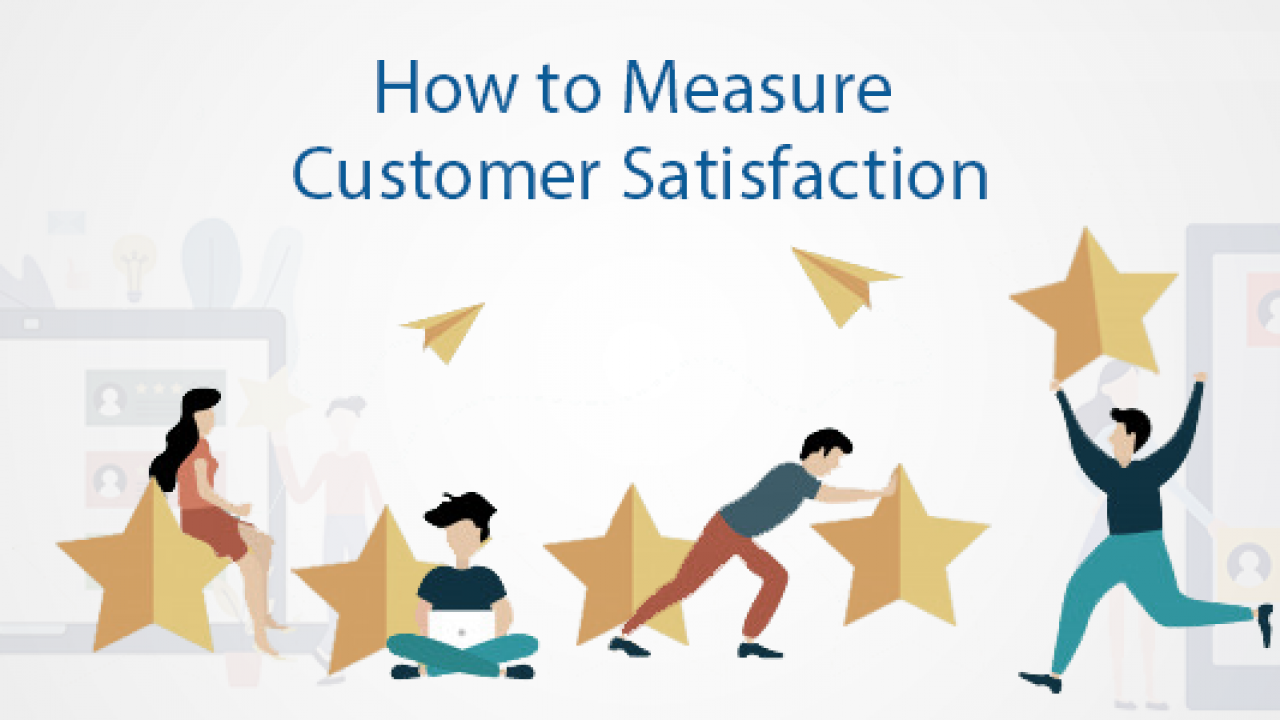 Our highest priority is the customer satisfaction. And we're working hard every day to make them fall in love with cash for cars. Someone who lives by this value considers the customer in any decision they make, no matter how big or small. They put themselves in the shoes of the customer and improve their experience. To achieve success, connect with clients, partners, users, and each other. Since we can't do our jobs without each other, relationships produce results. When anyone goes above and beyond in this field, they take responsibility for their contribution to the success of our company and our partners. They dig into the nitty-gritty of how and why our business and customers work. We're all about delivering excellent service to our clients, consumers, families, and one another. A true believer in this mind-set takes pride in understanding that by working together, we can make a real difference.
Sellers basically answer a few questions about the car they want to sell and receive deals and options right away. Sellers may have Brisbane Cash For Cars send a carrier to pick up the vehicle at its current location or deliver it to a designated drop off location to complete the transaction.
Passion
A organization is nothing without devoted workers. There's no way around it Employees that are dedicated to the company are its cornerstone. In order to achieve growth and profitability, they collaborate with the scheme. A organization has a duty to its employees, and if one of its core values is to treat employees with the utmost respect, management is likely to have a low employee turnover rate.
Drive
If one is never fulfilled, the need to better may be satisfied. Organization that respect this concept as one of their core principles strive to provide a diverse forum for their workers to explore their innovation and talents and grow.
While it is important to recognize and celebrate accomplishments, such businesses cannot afford to become complacent. Some businesses consistently perform well because they recognize that their most important resource is their workers. Nothing beats a loyal employee who is willing to go the extra mile. This necessitates a business cultivating an atmosphere that encourages respect and discourages politics.
Our commitment to excellent customer service.
We are committed to providing our customers with the best possible service.
We want to keep leading the market in buying cars from you and people like you, so we're still working to improve our service.
Our Promise to You.
We are dedicated to providing you with the best service possible at Brisbane Cash For Cars
When it comes to valuing your vehicle, we at Brisbane Cash For Cars pledge to be open and honest.
At Brisbane Cash For Cars, we are dedicated to providing you with an exceptional experience.
However, we recognize that things can go wrong from time to time, so we pledge to resolve any problem you might have in a timely manner after a thorough investigation.
The Ten Best Factors That Boost the Value of an Used Car
When selling an old or used car, it's important to remember to reveal those details to potential buyers. The things that raise the price of a used car, benefiting both market participants.
Model and the year details about a vehicle should always be right.
Reading on the odometer
If an accident occurs, inform the buyer promptly.
Before the check, make vehicle is clean.
Clean and inspect the dashboard.
Wheels Should Be Shined
Remove dents and bruises.
Inform them about your car's mileage.
Examine the tires.